It's no secret how much I love the Elisalex dress. In fact it's getting a bit embarrassing now… I've gone and made another one.
I still maintain that each of my Elisalexes (plural?) has their own special place in my wardrobe. Number one is the 'Everyday Elisalex' for work to pub, shopping to dancing and almost everything in between (I'm wearing it right now!).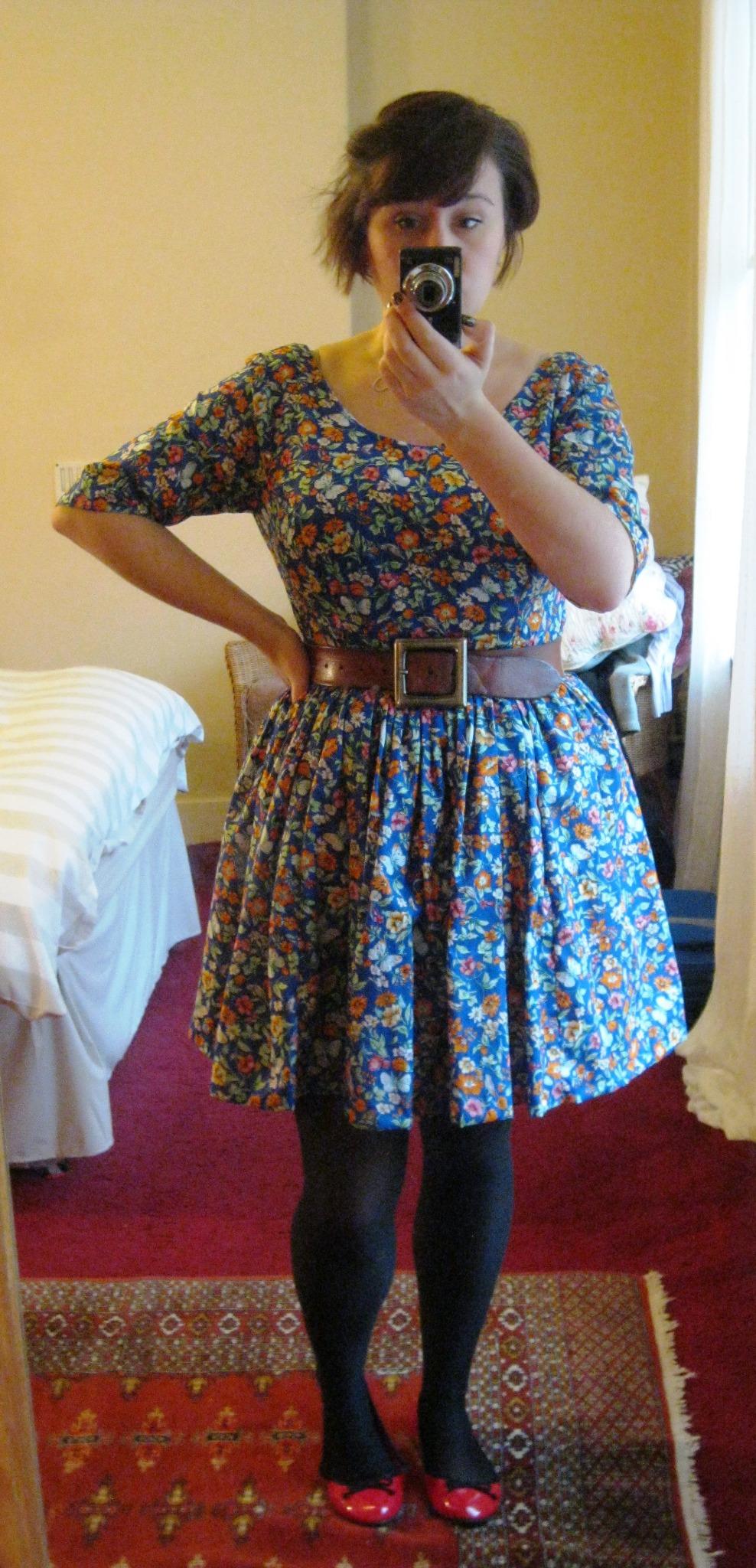 Number two is strictly weekend material, and mostly after dark. Made for dancing and for when I'm brave enough to get those legs out.
Number three was a present for my sister, so technically that doesn't even count. Work with me here…
So. Number four. The formal Elisalex for the rare classy do that I'm invited to. The Lady in Red.
This one is mainly a light (and bargainacious) linen-y type mix from IKEA with side panels made from some Anna Maria Horner quilting cotton I had in my stash, underlined to hold the shape.
I lowered the neckline slightly and opened up the tulip skirt just enough to squeeze a matching tulle underskirt underneath.
The Red Elisalex will have its debut on Friday at a Graduation Ball (read 'fancy dinner for the students that we are crashing whilst trying to pretend we are students again'). Objectives are to dance the night away and immerse myself in gin and tonic. Shouldn't be too hard…